Hotel Info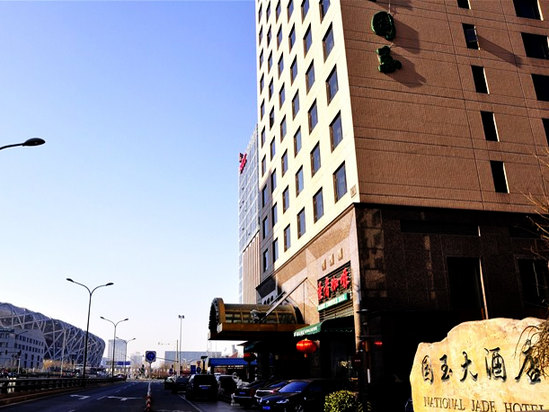 National Jade Hotel Beijing
is located in the Asian Games Village area of Beijing, only 20 minutes drive from the Capital International Airport, and the transportation is very convenient.
National Jade Hotel Beijing
is a foreign-related business hotel that provides supporting business, conference and leisure facilities. The room is equipped with an office writing desk, an international program-controlled telephone, a satellite TV receiving system, a refrigerator and a mini bar, and broadband Internet access is available.
The hotel has 3 multi-functional halls and 3 conference rooms of various types to provide guests with various conference services. The hotel lobby can provide guests with wireless Internet access.
The hotel also has 5 restaurants and bars at the same time. The annex building of the hotel has Paramount Club, which can provide song and dance halls and karaoke rooms. In addition, it also has a business center, beauty salon and shopping mall, allowing you to experience more and more comprehensive comfort services.